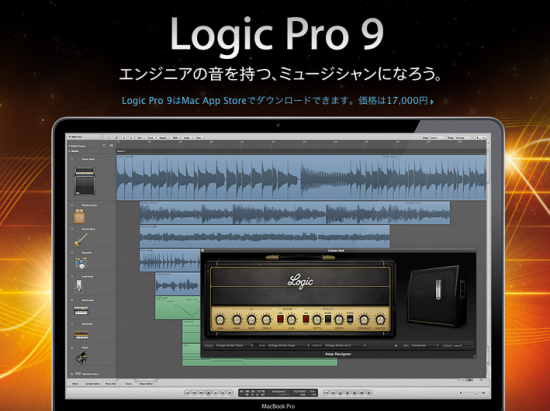 AppleからLogic Pro 9.18がリリースされました。
追加・修正点は以下のようになっています。
General
Additional content downloads now behave correctly when installing on OS X Lion and OS X Mountain Lion.
Resolves an issue in which the Save As command sometimes resulted in an alert dialog in Logic 9.1.7.
Audio
Fixes an issue that caused an Airplay dialog to repeatedly appear.
Relaunching the audio driver now reliably applies changes made to the buffer size.
Performance and Stability
Resolves performance issues when using plug-ins that provide frequent graphic feedback.
Resolves an issue that could cause an abnormally large monitoring delay after a computer wakes from sleep.
Plug-ins and Instruments
Fixes an issue with ES2 that could create distortion when a sidechain was used as the modulation source.
Tuner now responds consistently when used in a channel strip that also contains plug-ins which introduce latency.
The MIDI channel for a multi output software instrument is no longer changed when adding Aux outputs when there are regions on the track.
 Compatibility
Logic now properly maintains Aux assignments for multi-output instances of Kontakt that are migrated from earlier versions to Kontakt 5.
Resolves an issue in which deleting tracks took longer than expected if Melodyne Editor was inserted on a track.
"apple logic pro"のYouTube動画
powered by Google
※関連のない動画が表示されることもあります。